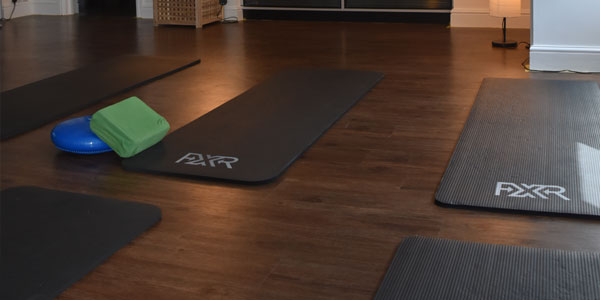 Mat based classes are a fantastic way to start and develop your knowledge of Pilates.
Developing the basic techniques and principles of Pilates while focusing on core exercises and postures. This form of Pilates relies entirely on the body as a means to exercise efficiently. It is by no means a less challenging workout and is a highly effective method of introducing correct posture, movement and balance.
Pilates is based upon a series of movements that will help strengthen, lengthen and improve the mobility of muscles and joints within the human body. Pilates primarily bases its movements on promoting core strength and stability.
The class
Small groups (max 10) work with a variety of equipment to challenge and improve your Pilates technique and your fitness specific to Pilates.
Exercises are provided to suit your individual goals and needs within the small group session lead by a qualified and experienced Pilates instructor.
Who is Pilates for?
Pilates is for everyone, whether you are an office worker, triathlete, keep fit fanatic, or new to exercise, Pilates can be enjoyed by everyone. Pilates is about personal development and a professional teacher will be able to progress and develop you at your own pace and ability.
All Classes
Contact us to book
---
Why choose this class?
Lengthen
Stretch
Tone
Strengthening
Rehab
Flow
What do I need?
Mats and all equipment is provided, all you need to do is wear comfortable clothing and bring water.
New clients PAR-Q Form
PAR-Q/health and safety form that clients will need to fill out before consultation.
Timetable
Private Intermediate Pilates for men Beginner / Improver Studio studio equipment Wattbike Pre/Postnatal Mixed Online