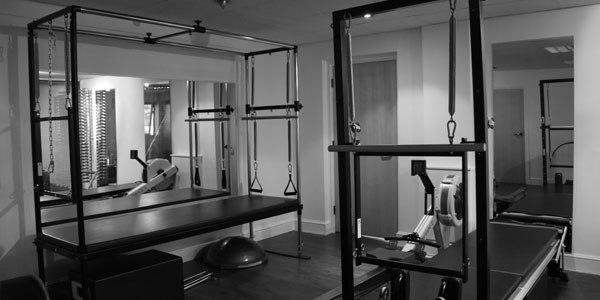 With Pilates studio circuits you'll experience over 500 Pilates movements with a range of Pilates equipment - including the Reformer, the Cadillac, the Pilates Chair and the Ladder Barrel - in a circuit format to provide a more varied class.
Suitable for small groups & is an ideal way to explore and experience the equipment within the studio.
Challenge yourself
Circuits are more challenging full-body workouts that are designed to enhance and improve your current Pilates experience.
What will it be like?
In a small group you should expect a thorough whole-body conditioning workout - improving strength, stamina, flexibility, and mobility. The class expands on your existing Pilates knowledge to challenge and inspire even the most experienced client.
All Classes
Contact us to book
---
Why choose this class?
Opportunity to experience over 500 Pilates movements in a small group environment
Enhance and improve your current Pilates knowledge and experience
Work with a variety of equipment that can provide improved fitness specific to your needs
Compliment your Pilates mat based classes
Provides new challenges
What do I need?
Mats and all equipment is provided, all you need to do is wear comfortable clothing and bring water.
New clients PAR-Q Form
PAR-Q/health and safety form that clients will need to fill out before consultation.
Timetable
Private Intermediate Pilates for men Beginner / Improver Studio circuits Wattbike Pre/Postnatal Mixed Online